At the moment, Donald Trump seems to be on a tour of public entry TV reveals filmed in your mother's basement whereas your mother is upstairs making Bagel Bites for you and your folks, GODDAMMIT, SHUT UP, MOM! STOP ASKING US IF WE WANT BAGEL BITES! WE'RE ON THE AIR RIGHT NOW, INTERVIEWING DONALD TRUMP, AND YOU'RE RUINING OUR TV SHOW!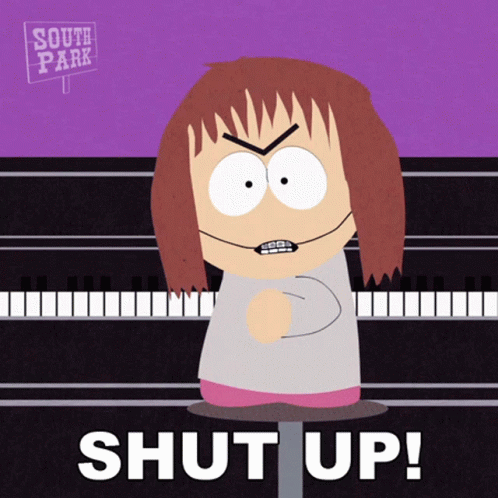 We guess actually all people else on the earth advised him to go pound sand in hell.
And so it was that Trump was on the (??????) present hosted by well-known TV journalist (????WHOTHEFUCKKKKK?????) and defined that these FBI brokers who got here to Mar-a-Lago had been really there on the lookout for Hillary's emails.
And your complete time, well-known TV journalist (????ISTHISAJOKE????) made that face above and nodded her head. Sure, with that advert within the backside proper of the display screen for "Physique by AIM360," which appears to be a "purposeful medication practitioner" in Pittsburgh.
---

TRUMP: I feel they had been on the lookout for Hillary Clinton emails, I actually assume, I feel they thought, and who is aware of? You realize, containers filled with stuff! I feel they thought that Hillary Clinton, they had been one thing to do with the Russia, Russia, Russia hoax, they had been afraid that issues had been in there, a part of their rip-off materials, as a result of that is what they're, they're scammers, they usually had been considering issues had been in there having to do with, are you able to think about, Hillary …
Oh God bless Jesus, it's so, so good to listen to his voice. His terrified, babbling, silly traitor piece of shit voice.
The whole time, the host — let's name her Betsy Bohonkus as a result of that is extra enjoyable than wanting it up — was like "proper on!" and "you've got received the products!" prefer it is not completely DSM-V-level deranged to assume the FBI is frightened that Donald Trump, the stupidest chief in world historical past, who believes any conspiracy concept that will get blown up his bunghole, has containers filled with proof on them.
In fact, if Trump desires to plead madness, occurring make-believe discuss reveals and babbling about Hillary's emails most likely helps that case.
Throughout the identical interview, Betsy Bohonkus asked Trump concerning the January 6 defendants — you realize, all of the individuals indicted or already going to jail for collaborating within the terrorist assault in opposition to America that Trump incited — and he strung collectively a bunch of phrases about how he will pardon all of them. He mentioned he is "financially supporting" them and that "they had been in my workplace two days in the past." (Any Prime Secret stolen docs left in there that the FBI missed?) The whole time Betsy Bohonkus seemed like she was holding again SEVERE tears concerning the plight of those home terrorists.
After the interview we assume Betsy Bohonkus lastly ate the Bagel Bites her mother left on the high of the steps.
We should always point out Trump's slurring. At first we thought possibly it was the shitty sound high quality of those individuals doing "reveals" by way of the walkie talkies their grandma purchased them for Christmas, however it's each video we have seen of him in the present day.
On that notice, Trump also went on "Actual America's Voice," slurring and sounding like his enamel received caught in his breakfast Massive Macs and he hasn't seen they're gone but. And he's simply extraordinarily fixated on this notion that the FBI framed him for "pungent."
The leprous chipmunks who stay inside Trump's mind cranium are merely obsessed with fear that Individuals assume the FBI threw all his valuable stolen Prime Secret American paperwork on the ground to make him appear to be a actual Cluttery Cletus.
He was obsessive about it on Truth Social yesterday. And right here he's obsessive about it now. This time we included the slurring within the transcript, for the type of accuracy you are merely not going to get from web sites which can be simply no enjoyable.

TRUMP: Lots of people assume that once you stroll into my workplace I've confidential documentsh or no matter it could be, all declasshified, however I've confidential paperwork shpread out throughout my ground, uh, like a shlob, like I am sitting there studying these documentsh all day lengthy or someone elsh could be. It is sho dishonesht once you have a look at it. And sho individuals had been involved as a result of they shaid gee, you realize, that is a shtrange shcene, you have a look at the ground and also you shee these documentsh, proper, they've cowl sheetsh of documentsh, no, THEY PUT 'EM THERE, JOHN, they usually put 'em there in a messhy trend after which they took an image after which they releashed it to the general public and thish is what we're coping with with thesesh individuals.
Goddamn.
We wrote earlier that that is absolutely the stupidest speaking level possible. As if he's not confessing every time he insists that his stolen treason paperwork had been organized far more properly. As if no one in America has ever seen evidence photos taken by cops.
However look, that is coordinated. His authorized moron Alina Habba was on Fox Information final evening, insisting they staged this so "you'd assume" that is what his workplace seems like. She assured viewers that is "NOT the way in which his workplace seems," and she or he is aware of, as a result of "I'm someone who has been […] in his workplace, I've seen it." We all know, Ms. Habba. We all know you've got been in there and you've got touched all the things and personally gone by way of each drawer in Mar-a-Lago. That is what you told the New York lawyer common, and it is why lots of people are simply gently suggesting you miiiiiiight have to get a lawyer proper now.
Habba also admitted in this video that Trump has "visitors often" in his workplace, with the Prime Secret docs he stole, we guess, since the FBI said it discovered Prime Secret docs in "45 Workplace" AKA the bridal suite at Mar-a-Lago.
Towards the tip of that interview, Habba tried a brand new line about how simply because one thing SAYS "labeled" does not imply Trump hasn't declassified it, as a result of it is not like they alter the markings EVERY TIME. (She shoots, she misses!) However Sean Hannity introduced her again from that ledge, to make clear that it was the FBI that made that messy show and never Donald Trump who made that messy show.
As a result of that is how silly Donald Trump is and that is how silly Alina Habba is and that is how silly Sean Hannity is and that is how silly actually each Fox Information viewer in America is.
Silly sufficient to consider the FBI may even have been looking out Mar-a-Lago for Donald Trump's secret ninja spaceman proof of Hillary's emails and the Russia, Russia, Russia hoax?
Sure, are you new right here?
OPEN THREAD.
Comply with Evan Hurst on Twitter right here!

Have you ever heard that Wonkette DOES NOT EXIST with out your donations? Please hear it now, and when you have ever loved a Wonkette article, throw us some bucks, or higher but, SUBSCRIBE!
window.REBELMOUSE_ACTIVE_TASKS_QUEUE.push(function(){
!function(f,b,e,v,n,t,s) {if(f.fbq)return;n=f.fbq=function(){n.callMethod? n.callMethod.apply(n,arguments):n.queue.push(arguments)}; if(!f._fbq)f._fbq=n;n.push=n;n.loaded=!0;n.version='2.0'; n.queue=[];t=b.createElement(e);t.async=!0; t.src=v;s=b.getElementsByTagName(e)[0]; s.parentNode.insertBefore(t,s)}(window, document,'script', 'https://connect.facebook.net/en_US/fbevents.js'); fbq('init', '482172895483293'); fbq('track', 'PageView');
});
window.REBELMOUSE_ACTIVE_TASKS_QUEUE.push(function(){
/*! getClosest.js | (c) 2017 Chris Ferdinandi | MIT License | http://github.com/cferdinandi/getClosest */ /** * Get the closest parent element that matches a selector. * @param {Element} elem Starting element * @param {String} selector Selector to match against * @return Element Returns null if not match found */ var getClosest = function(elem, selector) {
// Element.matches() polyfill if (!Element.prototype.matches) { Element.prototype.matches = Element.prototype.matchesSelector || Element.prototype.mozMatchesSelector || Element.prototype.msMatchesSelector || Element.prototype.oMatchesSelector || Element.prototype.webkitMatchesSelector || function(s) { var matches = (this.document || this.ownerDocument).querySelectorAll(s), i = matches.length; while (--i >= 0 && matches.item(i) !== this) {} return i > -1; }; }
// Get closest match for (; elem && elem !== document; elem = elem.parentNode) { if (elem.matches(selector)) return elem; }
return null;
};
// Vanilla JS
var className="active";
// getting current URL and adding a class on the current menu item
var path = location.pathname.split("https://www.wonkette.com/")[1]; var link = document.querySelectorAll('.menubar a[href="https://www.wonkette.com/" + path + '"]'); if (link[0]) { if (link[0].classList) { link[0].classList.add(className); } else { link[0].className += ' ' + className; } }
// remove class from home-link var home = document.getElementsByClassName('home__item'); if (home[0]) { if (home[0].classList) { home[0].classList.remove(className); } else b)' + className.split(' ').join(' }
// search the closest parent and adding an active class on it too
var closestParent = getClosest(link[0], '.menubar_item-dropdown');
if (closestParent) { if (closestParent.classList) { closestParent.classList.add(className);
} else { closestParent.className += ' ' + className; } }
var socials = document.getElementsByClassName('social-links')[0]; var cloneSocials = socials.cloneNode(true);
var menu = document.getElementById("menubar"); var cloneMenu = menu.cloneNode(true);
var mobileMenu = document.getElementsByClassName('main-menu-wrapper')[0]; var beforeEl = document.getElementsByClassName('menu-global__search-form')[0];
mobileMenu.insertBefore(cloneSocials, beforeEl); mobileMenu.insertBefore(cloneMenu, beforeEl);
if (!document.body.classList.contains('logged-out-user')) { var existCondition = setInterval(function() { var userLink = document.querySelectorAll('.main-menu-item--my_page .link'); if (userLink.length) { clearInterval(existCondition); var membersLink = document.querySelectorAll('#membersLink'); var userUrl = userLink[0].href; Array.prototype.forEach.call(membersLink, function(el) { el.href = userUrl; });
if (document.querySelector('.main-menu-item--designer_editor')) { document.querySelector('.main-menu-wrapper').classList.add('user-admin'); } } }, 500); } else { var existCondition = setInterval(function() { var userLink = document.querySelector('.main-menu-item--login .link'); if (userLink) { clearInterval(existCondition); userLink.href="http://www.wonkette.com/core/users/email_login/"; } }, 500)
}
function copyValue(el) { var thisVal = el.options[el.selectedIndex].text; var closestForm = getClosest(el, 'form'); var paypalAmount = closestForm.nextSibling.querySelector('.paypal-amount'); paypalAmount.value = thisVal; }
document.addEventListener("scroll", createIdleScrollListener(() => { if (window.scrollY > 0) { document.body.classList.add('page-scrolled'); } else { document.body.classList.remove('page-scrolled'); } }));
function createIdleScrollListener(callback) { let ticking = false;
return function onScrollIdle() { if (ticking) { return; } ticking = true; requestAnimationFrame(() => { callback(); ticking = false; }); }; }
});
window.REBELMOUSE_ACTIVE_TASKS_QUEUE.push(function(){
window.addEventListener("scroll", () => { if(this.scrollY > 50 ) { document.querySelector(".rebelbar.rebelbar--fixed.skin-simple").style.display = 'none' } else document.querySelector(".rebelbar.rebelbar--fixed.skin-simple").style.display = 'block' });
});
window.REBELMOUSE_ACTIVE_TASKS_QUEUE.push(function(){
window.REBELMOUSE_STDLIB.loadExternalScript("https://checkout.stripe.com/checkout.js", function() {
if (!Element.prototype.matches) Element.prototype.matches = Element.prototype.msMatchesSelector || Element.prototype.webkitMatchesSelector;
if (!Element.prototype.closest) Element.prototype.closest = function(s) { var el = this; if (!document.documentElement.contains(el)) return null; do el.parentNode; while (el !== null && el.nodeType === 1); return null; };
function formsHandling() { var formDonate = document.querySelectorAll('.donation-form:not(.processed)');
formDonate.forEach(function(formEl) { var formEl = formEl;
formEl.classList.add("processed");
formEl.addEventListener("submit", function(event) { event.preventDefault(); });
var donationBtns = formEl.querySelectorAll('.donate-button');
donationBtns.forEach(function(el) { el.addEventListener("click", function(event) { event.preventDefault(); formProcessing(el) }); });
function formProcessing(el) { var btn = el; var payment = btn.getAttribute('data-payment'); var planType = formEl.querySelector('input[name="plan_type"]:checked').value; var checkedOption = formEl.querySelector('input[name="amount"]:checked'); var amount = checkedOption.value * 1; var amountOptional = checkedOption.getAttribute('data-amount'); var dataValue = checkedOption.getAttribute('data-value'); var action;
if ( formEl.contains(formEl.querySelector('.remove-me')) ) { formEl.querySelectorAll('.remove-me').forEach(function(el){ el.remove() }); }
if ( payment == "paypal" ) { formEl.action = "https://www.paypal.com/cgi-bin/webscr"; formEl.setAttribute('target', '_blank');
addHidden( 'currency_code', 'USD'); addHidden( 'cmd', ''); addHidden( 'return', "https://www.wonkette.com/st/Wonkettes_Hero"); addHidden( 'cancel_return', window.location.href);
if ( planType == "once" ) { checkedOption.value = dataValue; formEl.querySelector('input[name="cmd"]').value="_donations"; addHidden( 'business', 'rebecca@wonkette.com'); addHidden( 'item_name', 'Wonkette Donation'); addHidden( 'item_number', 'Just Once');
//add new params addHidden( 'a3', dataValue); addHidden( 'p3', 1); addHidden( 't3', 'D');
} else if ( planType == "monthly" ) { formEl.querySelector('input[name="cmd"]').value="_xclick-subscriptions"; addHidden( 'business', 'rebecca@wonkette.com'); addHidden( 'item_name', 'Wonkette Recurring Donation'); addHidden( 'item_number', 'wonkette_recurring');
//add new params addHidden( 'a3', dataValue); addHidden( 'p3', 1); addHidden( 't3', 'M'); addHidden( 'src', 1); addHidden( 'srt', 52); } formEl.submit(); } else if ( payment == "strip" ) { addHidden( 'entity_type', 1); addHidden( 'plan_type', 1); addHidden('entity_id', getSiteId() ); checkedOption.value = dataValue * 100;
if ( planType == "once" ) { formEl.action = "/core/payment/single_donation"; addHidden( 'plan_name', 'One Time Donation'); stripInit(amount, 'One Time Donation');
} else if ( planType == "monthly" ) { formEl.action = "/core/payment/recurring_donation"; addHidden( 'plan_name', 'Monthly Donation'); addHidden( 'plan', 'donation_' + amount); stripInit(amount, 'Monthly Donation'); }
}
} function addHidden(key, value) { // Create a hidden input element, and append it to the form: var input = document.createElement('input'); input.type="hidden"; input.name = key; input.value = value; input.className += 'remove-me'; formEl.appendChild(input); }
function stripInit(amount, description) { var token = function(res){ addHidden('stripeToken', res.id); addHidden('stripeEmail', res.email); formEl.submit(); };
if (amount) { StripeCheckout.open({ key: 'pk_live_7dJjNGbMgTkHfEasr9FsLcjF', // real //key: 'pk_test_zbMpaIyMyHJ7TLUEheC7q2iS', //test amount: amount, name: 'Wonkette', image: 'https://assets.rbl.ms/16950638/origin.png', description: description, panelLabel: 'Donate', token: token, locale: 'auto' }); } else { window.alert('Select donation amount first') } } });
function getSiteId() { var site_id = null; var inner = document.querySelector('html').innerHTML var str = inner.split('"site_id": '); if( str[1] != undefined ){ site_id = str[1].split(',')[0]; } return !isNaN(site_id) ? site_id : false; } }
formsHandling();
REBELMOUSE_STDLIB.createElementChangeListener(".show-more.js-expand:not(.processed)", (el) => { const keepReading = el; keepReading.classList.add("processed"); keepReading.addEventListener("click", function() { setTimeout(formsHandling, 500) }); });
});
});
window.REBELMOUSE_ACTIVE_TASKS_QUEUE.push(function(){
window.disqus_config = function () { this.page.identifier = "2657998710", this.page.url = "https://www.wonkette.com/-2657998710"; }; var disqusCt = document.createElement('div'), disqus_config; disqusCt.id = 'disqus_thread'; (function () d.body).appendChild(s); )();
function loadCountScript(callback) { var s = document.createElement('script'); s.type="text/javascript"; s.async = true; s.id = 'dsq-count-scr'; s.src = "//wonkettecom.disqus.com/count.js"; var x = document.getElementsByTagName('script')[0]; x.parentNode.insertBefore(s, x); s.onload = () => callback(s); document.head.append(s); } loadCountScript(script => { /*Add comment Button to all articles*/ REBELMOUSE_STDLIB.createElementChangeListener(".share-panel:not(.js--has-comments)", (el) => { let sharesPanel = el; sharesPanel.classList.add('js--has-comments'); if (sharesPanel.closest('.article__shares')) { let postId = window.REBELMOUSE_BOOTSTRAP_DATA.post.id, postURL = location.protocol + '//' + location.host + location.pathname; addButton(postURL, postId, sharesPanel); } else if (sharesPanel.closest('.widget')) { let thisPost = sharesPanel.closest('.widget'), postId = thisPost.getAttribute('elid'), postURL = thisPost.querySelector('.widget__headline-text').getAttribute('href'); addButton(postURL, postId, sharesPanel); } }); });
function addButton(url, id, el) { var commentBtn = document.createElement('span'); //commentBtn.href = url; commentBtn.classList.add('js--toggleDisqus'); commentBtn.classList.add('disqus-comment-count'); commentBtn.setAttribute('data-disqus-url', url); commentBtn.setAttribute('data-postid', id); //commentBtn.setAttribute('data-disqus-identifier', id); commentBtn.innerText="0"; el.append(commentBtn); DISQUSWIDGETS.getCount({ reset: true }); //console.log(url, id); } REBELMOUSE_STDLIB.createElementChangeListener(".js--toggleDisqus:not(.js--callDisqus-processed), .show-more:not(.js--callDisqus-processed)", (el) => { console.log('run callDisqus()'); var timeOut = 10; if (el.classList.contains("show-more")) { timeOut = 1000; } el.classList.add('js--callDisqus-processed') el.addEventListener('click', function () { setTimeout(function () { let t = el, thisPost = t.closest('article') || t.closest('.js-section-loader-feature-container'), postId = t.getAttribute('data-postid'), postURL = t.getAttribute('data-disqus-url'); document.querySelector('#disqus_thread') && document.querySelector('#disqus_thread').remove(); if (t.closest('.article__shares')) { let postWrap = document.querySelector('.mobile-post-wrapper'); postWrap.appendChild(disqusCt); } else { let afterEl = t.closest('.widget'); if (afterEl) { afterEl.parentNode.insertBefore(disqusCt, afterEl.nextElementSibling); } } console.log('DISQUS.reset', postId, postURL); DISQUS.reset({ reload: true, config: function () { this.page.identifier = postId; this.page.url = postURL; } }); if (t.classList.contains('js--toggleDisqus')) { let disqus = document.getElementById("disqus_thread"); // disqus.scrollIntoView(); } }, timeOut) }); }); // Hide hidden tip-jar, idk why window.REBELMOUSE_STDLIB.createElementChangeListener(".js-keep-reading:not(.js-processed)", (el) => { let keepReading = el; keepReading.classList.add('js-processed'); //keepReading.closest('.mb-2').nextElementSibling.style.display='none'; });
});